Emily Ryan, Owner
A friend of Emily's writes this: I am a long-time business associate of Emily's, and we sometimes get together to catch up on events, compare notes, and share ideas. We had made arrangements one evening to meet, and I stopped by Food for Thought to accompany her downtown for dinner.
It was well past six, and she was still busy at the counter with staff, reviewing the details of the day, preparing for the next day, getting things done. Emily is no stranger to long hours and hard work, but after 12 hours on the job, I'm sure she was looking forward to taking a little rest and relaxation, every bit as much as I was. With a wink and a nod, she pleaded for patience and promised that she needed just one minute more, two at most, and then we'd be off. I sat to the side and proceeded to witness what I consider to be one of those quintessential Emily moments, a textbook demonstration in the delivery of real customer service.
A couple arrived, very young daughter in tow, and explained they were from out-of town, in the early stages of planning a possible Bozeman wedding; and that someone had suggested they talk with "Emily" at Food for Thought, our town's very best caterer. They apologized for the inconvenience – the hour was late and they hadn't made an appointment – but asked if Emily herself might be available to help them. It was clear they were not "customers" in any conventional sense. They were simply looking for someone to help and advise.
After welcoming these folks and introducing herself, Emily made them comfortable, truly comfortable, and dedicated the next forty-five minutes to carefully listening and explaining – everything! Menus and costs. Possible venues. Things to do, things to avoid doing. All the details and insights that should be considered in planning an event you hope your guests will enjoy and remember always. It was an absolutely virtuoso performance, both in tone and content, made all the more impressive because it was spontaneous and carried with it very little opportunity for reward. In truth it was no performance at all. It was simply Emily being Emily – knowledgable, charming, professional, helpful, remarkably astute. I've spent many years working hard to keep customers happy. I know how difficult it is to build a business, to capture customers and keep them coming back for more, to organize things so that you can flawlessly deliver on the quality of service promised. I watched Emily open her doors, and I marvel at how in the span of a few short years she's built a company that now sets the standard in her marketplace. I know first hand that what you find when you hire this remarkable young woman goes way beyond the delicious food and spectacular events. Emily herself brings much to the table.
---
A St. Louis native, Emily Ryan attended Dickinson College in Pennsylvania and graduated with honors from Montana State University with degrees in Political Science and Food Nutrition and Dietetics. She completed a post-graduate Dietetic Internship at Oregon Health and Science University in 2006. Emily opened Food for Thought in 2008. In 2015, Emily was selected for recognition as part of the President's Circle honorable mention candidates in the Bozeman Daily Chronicle's 20 Under 40 awards. The annual 20 Under 40 awards recognize businesspeople, entrepreneurs and employees in southwest Montana who have achieved success and improved the quality of life for others in their communities.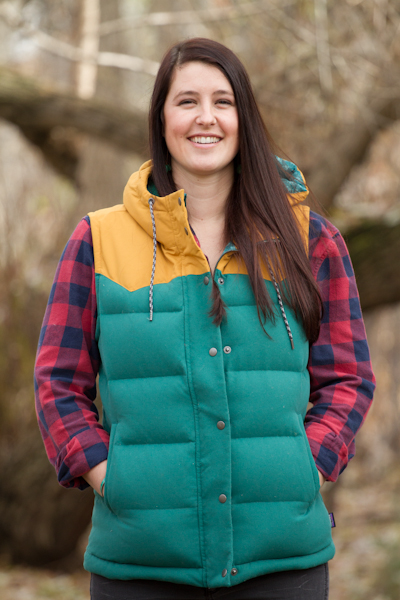 Nikki Dupre, Chef
Nikki is an experienced, formally trained culinary professional with a passion for creating unique, healthy, and locally sourced fare. After completing her training at Le Cordon Bleu, she served on the culinary teams at the renowned Rainbow Ranch in Big Sky, MT, The Dock in Stillwater, MN, and Havana Blue in St. Thomas, USVI. She brings a youthful, creative menu design approach to Food For Thought and crafts distinct plates suited to each specific situation.
With Food For Thought since 2012, Nikki has helped usher the team to award winning presentations not to mention hundreds of happy folks at high-end weddings and prominent community events.