Emily Ryan, Founder and Managing Owner
---
What started as a deli in 2008 has evolved into a full-service catering company for Bozeman and Beyond. In addition to providing clients with excellent food, Emily shines when it comes to evolving her company's offerings to match the needs of her clients. This means keeping sight of an evolving vision wile also dedicating her time to managing business – both of which can be easily overlooked in a highly creative industry.
With the deli a thing of the past, today Emily pairs her mind for business and her love of great customer service with her degrees in Food Nutrition & Dietetics and Political Science to lead her team forward. Within that forward momentum, each catering opportunity is treated with deep consideration to the client's vision, the staffing support needed to make sure no detail goes overlooked, and that the cuisine is something that gives guests reason to rave.
As Emily puts it, "Think about this as you would the staffing for a restaurant – you have the 'front of house' team who tends to every guest's needs and you have the 'back of house' team who focuses on the food experience." Emily has purposely structured Food For Thought and her approach to catering so that clients receive both.
---
A St. Louis native, Emily Ryan attended Dickinson College in Pennsylvania and graduated with honors from Montana State University with degrees in Political Science and Food Nutrition and Dietetics. She completed a post-graduate Dietetic Internship at Oregon Health and Science University in 2006. Emily opened Food for Thought in 2008. In 2015, Emily was selected for recognition as part of the President's Circle honorable mention candidates in the Bozeman Daily Chronicle's 20 Under 40 awards. The annual 20 Under 40 awards recognize businesspeople, entrepreneurs and employees in southwest Montana who have achieved success and improved the quality of life for others in their communities.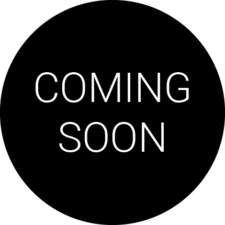 Maria Smith-Lachman, Assistant Manager
---
As the Assistant Manager at Food For Thought since 2016, Maria spearheads front-of-the-house coordination, client communication, event planning and event execution.
Clients love working with Maria; she seamlessly blends warmth with extraordinary competence. This combination gives those she works with the confidence they need to know their event will go smoothly, and be a beautiful, stress-free success. No double a result of her previous time spent planning and managing large scale events.
Maria's education includes a Bachelor's Degree in Political Science & Italian Studies from Wellesley College and a year abroad in Bologna, known as the food capital of Italy. This is where she cultivated a passion for fresh, creative food, inspired by the incredible local ingredients surrounding her.
When she is not working, Maria can be found in the mountains photographing Montana landscapes, exploring viticulture and global cuisines, designing and crafting winter hats or enjoying a glass of prosecco with friends.